Winning the West One Independent Gas Distributor's Family-Owned Legacy

Winning the West
One Independent Gas Distributor's Family-Owned Legacy
By embracing technology, WestAir's President, Andy Castiglione Jr., is evolving his already best-in-class service and improving the bottom line for the company and customers alike
Background
WestAir Gases & Equipment, headquartered in San Diego, CA, is a family-owned business dedicated to success and growth through a simple formula of exceptional customer service.
Founded in 1970 as San Diego Welders Supply, the company quickly made its reputation through attentive, one-on-one customer engagement that larger providers didn't offer. The company soon grew to become one of the largest independent distributors of gases, gas equipment and welding supplies in the southwest.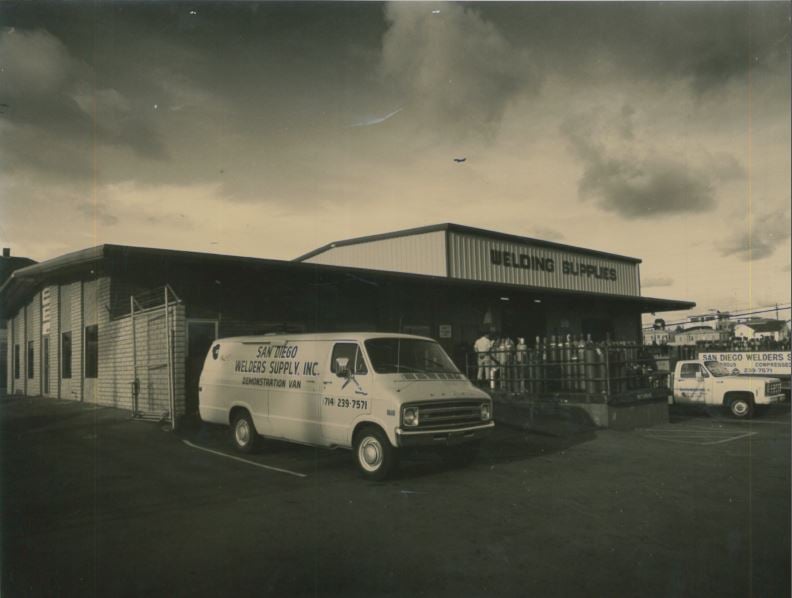 Founded in 1970 as San Diego Welders Supply, out of the need to support welders in the thriving shipping industry.
Re-branded as WestAir in 2001, the company now operates 17 locations across three states (California, Texas and Arizona) and sees its annual revenue benchmarks consistently exceed expectations. Throughout its expansion, however, the company has never strayed from its original core mission of best-in-class customer service, a principle that remains clear today.
Andy Castiglione Jr., President and General Manager, is the third-generation of family leadership for WestAir, and is guiding the company as it authors its latest chapter. He follows his father Steve Castiglione, who now serves as company CEO, and his grandfather, who is the company founder. Like his father and grandfather, Andy grew up in the business; working in a wide variety of employee roles so as to understand all the complexities of customer and associate needs, from day-to-day operations through important industry megatrends such as microbulk and bulk applications.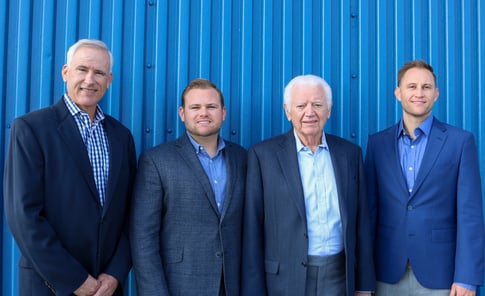 WestAir is in its third generation of family leadership.
Challenge
In many of its key markets, WestAir competes with much larger global distributors.
In order to satisfy its existing customer base while continuing to grow the business, the company has to offer clearly tangible value and differentiation, all without losing the personal touch that has always been central to its mission.
"We believe the best customer service is always going to win," says Castiglione. "And that's who we are – the superior customer service provider."

Providing right-here-right-now service – or as they say "Service worth rallying around" – whenever necessary has endeared WestAir to its customers. However, that level of engagement might often result in an expensive truck roll, even if the problem was something as simple as a consumable that had run out.
While the markets that WestAir distributes to have expanded, the company still proudly serves welders.
"In the past, we'd have customers that would be shut down without a ten-cent contact tip," says Castiglione. "We couldn't charge them $100 or $500 or more for that service. Instead, we'd just go and deliver the ten-cent part. Obviously, we'd be losing on that one sale. But we live by the motto that "the customer is always right," and we always need to take care of them. Then, as now, we do whatever it takes to deliver the best service. We believe that will always come back to us down the road."
WestAir's challenges as it continued to expand were twofold. First, the company needed to be able to go wide with its elevated service strategy as it grew, scaling it across multiple products and regions. At the same time, any proposed solutions would have to provide enough ROI so that customers, as well as WestAir, could share in the benefits, not to mention the implementation costs.
Solution
Today, WestAir relies upon Pulsa's telemetry solutions to supplement its unparalleled service, including both pressure and weight sensors to monitor tank levels. Cautious optimism and a bit of hope with new innovations is nothing unfamiliar to the company which, has always embraced new technologies whenever they become available.
"We've always leveraged technology to provide our kind of service," says Castiglione. "It's still a very important part of our business today. I'll give my Dad a lot of credit. Time and again he would see these technology advancements early and how they bring value to us, and to the customer, he was very quick to jump on them." He added, "Any chance we get, we always think we should be looking at the next new thing."
Having the agility for successful digital transformation is crucial to an independent like WestAir.
"For the big companies, it's really hard for them to steer their ship in a different direction, even if it's just a few coordinates to the left or to the right," Castiglione says. "It takes a huge effort. We ourselves are starting to feel the impacts of being a bigger organization than we were five or ten years ago. Right now, packaged gas telemetry, as we're calling it, is our next big focus, and understanding how we can utilize that technology to bring more value to our customers and more value to us as the business operators."
Experience
WestAir first started utilizing telemetry for micro bulk and bulk systems, where it's still utilized today. As a long-time believer in this technology, Castiglione notes that modern solutions like Pulsa are a dramatic step forward.
"It's wonderful, things have come such a long way. When you look at the sophistication of the Pulsa technology – the ease of installing it, the number of readings that you can get per day, and the reliability in the field of getting those readings to your computer or your cell phone, it's really a wow," Castiglione says.

"Less advanced telemetry wasn't really cost-effective when you looked at it as a dollar per call, which is kind of what we had stuck in our minds," he chuckles. "When I first got into sales it cost a dollar a call, right? A call was like, hey, here's your reading for the day, and that's if everything worked correctly, which wasn't always the case. Fast forward, and now with Pulsa we can get a reading every three minutes, and it costs a few bucks a month for a sensor and gateway."

This affordability component has enabled WestAir to deploy the technology in spaces that would have been tough sells before. Having different kinds of sensors makes clear business sense, according to Castiglione.
"Now we've got high-pressure sensors, now we've got scales, now we've got the Pulsa Link," he says. "There's a variety of sensors out there that make a lot of sense for a lot of different applications. Basically, we feel like we have every customer product and every customer application covered with telemetry."
Impact
The benefits of Pulsa telemetry for WestAir have been impressive and nearly immediate. Fill ratios that hovered near 50% have moved up to 75%. Says Castiglione, "The idea of putting telemetry out there and eliminating the scheduled deliveries, just going off of the alerts, has brought us to the 75% fill ratio that we're at today."
Improvement at this level is only the beginning, Castiglione believes.
"I know we can actually get better," he says. "We just need to get more comfortable with the way that we set up our alerts. Right now, we're still setting them conservatively. We can start to get less conservative over time. Squeezing out even one delivery per account can make a real difference. If we've got 700 or 1000 accounts. That's 700 deliveries a year minimum. Multiply that by $75 per stop and that's a lot of stops and a lot of money. I think we'll continue to see that ratio increase and ultimately get closer to the 80% range."

"I think when we estimate the numbers, it's roughly a $1,000 a year uplift per account that we put this on," says Castiglione. "Because if you talk about the driver salary, the truck depreciation, the fuel costs, they're all baked into that. Of course, there's the profitability that you get by selling the unit to the customer, where the revenue you get from that is also baked in there. But that's huge."
"Let's say you do this across 1000 locations. You're talking about a million dollars coming to WestAir's bottom line every year."
Castiglione adds, "You can invest in people. You can invest in anything. Typically, what we've seen as a result is you get rid of overtime. That's almost the first thing that goes and it's a significant drain. As WestAir continues to scale up and grow, we don't have to start hiring so many more people. You can do more with less, all while consistently serving your customers and increasing profitability."