Pulsa is dedicated to solving complex challenges in physical inventory, with a current focus on the gas distribution industry.
To overcome these challenges, we've developed a state-of-the-art telemetry solution with a broad selection of sensor options and a powerful, intuitive user experience that lets our customers get the most out of them.

Our Mission
Our goal is to always meet our customers where they are in their business needs, and we listen to them closely. Whether it's inventing a new low-power, wireless connection technology or developing a new sensor, Pulsa never compromises when something can be done better for our customers.
Our most important asset is the trust that our customers have placed in us and the products that we've built. That trust is hard to earn and easy to lose, which is why reliability and accuracy are fundamental to everything we build. We know that inventory management is critical to the core of our customer's business, and we take that responsibility seriously.
Our Story
Our Story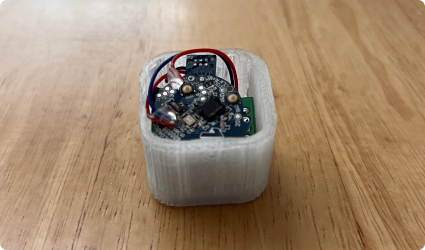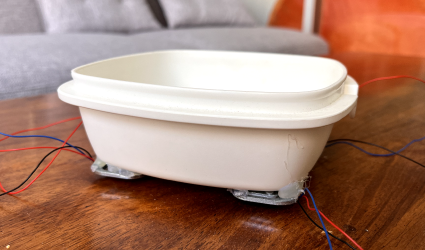 Our story began with a serendipitous meeting between founders David Wiens and Jordan Hurwich at a cafe in northern California. The pair came to the table with deep hardware and software backgrounds, market-proven business acumen, and a passion for solving tricky technical problems.
When the company that would become Pulsa began, the initial idea was to measure packaged consumer goods. Within a couple of weeks, the two had developed a prototype – a plastic bowl with glued-on weight sensors and a dashboard that Jordan had built along with an algorithm that could predict when the bowl would be empty. It was immediately clear that this system could provide immense value and measure anything一more than any startup could reasonably pursue.
Focus came from Dave's previous experience working on hydrogen gas sensors, commonly used in the oil and gas industry. He had seen first-hand the potential for just one type of pressure sensor to prevent work stoppages that could cost millions of dollars. From then on, Pulsa has been focused on serving inventory-critical businesses, starting with gas distributors.
To round out the team's expertise, deep experience in manufacturing would also be essential. Kenneth Wu, a former engineering classmate of Dave's with 20+ years of hardware manufacturing experience joined and the founding team for Pulsa was now complete.
Pulsa Today
Pulsa has grown to fill offices in San Francisco and Sacramento, with sales representatives across the U.S. The entire team shares the founders' passion for delivering the highest-caliber solution to market. We also pride ourselves on superior service. On a scale of 1 to 10, our customers give Pulsa a unanimous 10!
Pulsa is the only physical inventory management company to offer a range of consumption measurement solutions that allow customers the flexibility to measure anything anywhere. Our solution also provides the most comprehensive collection of features that help our customers stand out from their competition and operate with the greatest efficiency and profitability.
Pulsa also offers fast, reliable installation services to increase customers' speed to ROI, and can even bring existing third-party sensors into the Pulsa platform. These solutions were born out of a deep understanding of our customers' needs. Customers invest in Pulsa knowing that the team is always listening, curious, and improving the platform. We strive to solve today's needs and anticipate tomorrow's.
We understand the importance of relationships in business. Just as your business thrives on meaningful connections, so does ours. We are excited about the opportunity to build a strong relationship with you.
The Founding Team
Dave brings a wealth of technical, sales, and leadership experience to his role as CEO of Pulsa. As a teenager, he set sales records at the local bike shop. By the time he was in his 20s, he was working on advanced composite materials for the Missile Defense Agency. He's focused his career on sensor technology, from measuring hydrogen gas concentrations in liquid and gas streams to retail foot traffic and shopper analytics. Dave holds an MBA from UCLA's Anderson School of Management and a BS from UC San Diego in mechanical engineering.
Jordan Hurwich
Founder/ CTO
Jordan is Pulsa's lead visionary behind AI and software development. He began his career as a software engineer at Stanford University's Transplant Immunobiology Lab, where he worked on unsupervised machine learning algorithms. In 2011, Jordan joined Google, where he became a lead Product Manager for the company's Android One hardware and devices, following similar responsibilities for the Motorola phone division and extensions for Chrome browsers. Jordan holds dual BS degrees from Stanford in Computer Science and Biocomputation/Machine Learning.
Kenneth Wu
Founder/ Head of Manufacturing
Ken began his career at Foxconn Electronics, the world's largest electronics manufacturer, as a Program Manager for Mobile Systems, where he managed projects to design and manufacture Motorola cell phones and led international design teams across Taiwan, China, India, Brazil, and the U.S. After years of making his own products for VividLite, he teamed up with his old friend from UCSD, Dave Wiens, to become a co-founder in Pulsa, where he serves as Head of Manufacturing Development. Ken holds a BS in mechanical engineering from UC San Diego.